Ambassador İlknur Okay
< Back to Ambassador Programme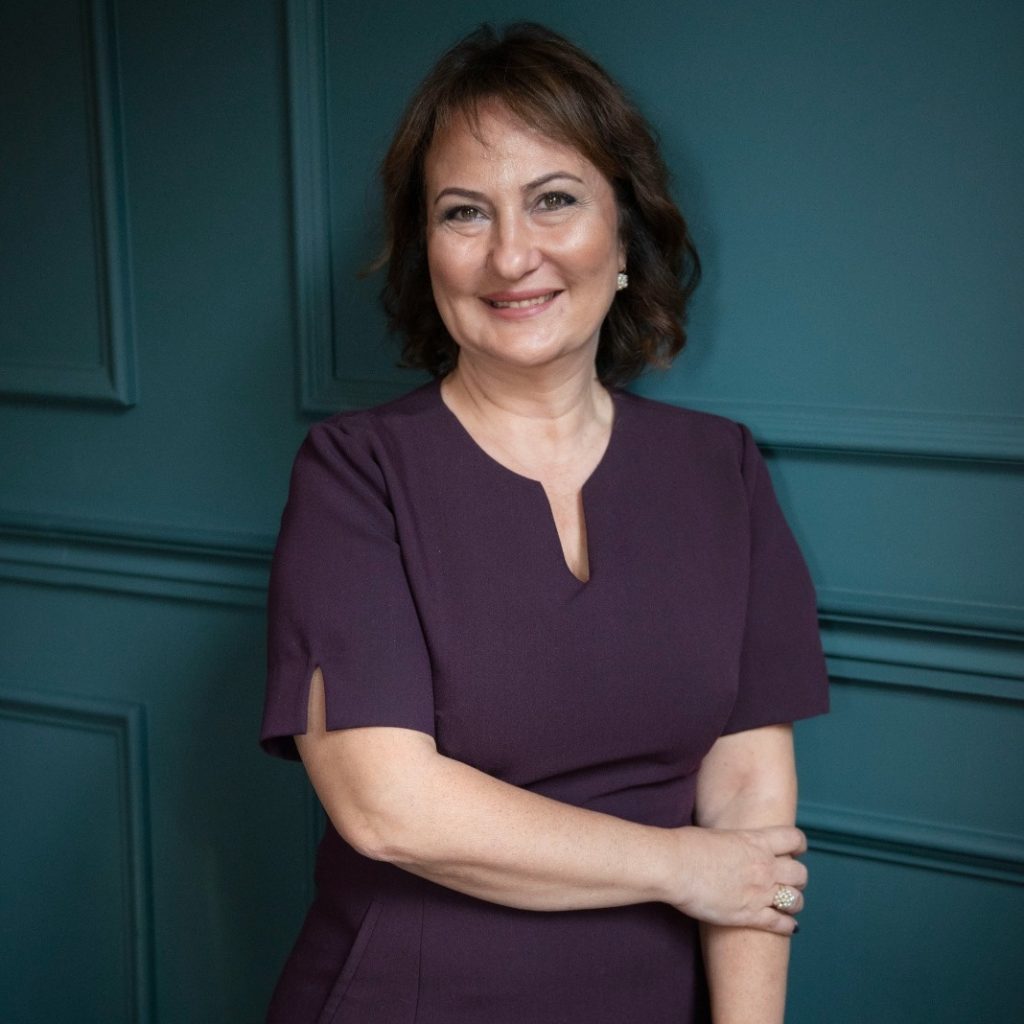 After 22 years of professional life in major local and international companies as a mid-level manager, Ilknur dedicated her career to the good of humanity. She obtained a CTI professional coach certificate from the USA and also earned accreditation as an ACPI-certified parent and family coach. Ilknur further expanded her knowledge by obtaining an MSc degree in Psychology along with a certificate in Interpersonal Therapy. In addition, she possesses expertise as a conflict management coach. She co-authored two published books: the first one caters to families with multiples, titled "Life with Multiples: From A to Z," while the second book is geared towards families with premature babies, titled "From Incubator to World." Her diverse cultural background and extensive experience working with various cultures and communities have equipped her with a deep understanding of the unique needs of individuals and families, particularly those who are less privileged and facing urgent challenges. Besides being co-founder and chairwoman of the Turkish parent organisation El Bebek Gül Bebek, she is mother to former 30 weeker twin girls. Since 2008, Ilknur has been proudly advocating for babies born preterm and their parents in Turkey, actively engaging in campaigns, petitioning efforts, presentations at medical congresses, the establishment of psycho-education models, and the training of parents, among other impactful initiatives.
| Timeframe | Activity | Location |
| --- | --- | --- |
| Ongoing since 2019 | Face-to-face psychoeducational sessions to parents of preterm born babies. Providing information, psychological support and education for a smooth discharge and beyond. | Turkey |
| Ongoing since 2020 | Manufacturing and delivering more than 1,500 nests and incubator covers to all state and university hospitals in Turkey free of charge. | Turkey |
| October 2023 | Reconstruction of a mother-baby room in Adıyaman destroyed during the devastating earthquake. | Turkey |
| June 2023 | Reconstruction of two mother-baby bonding rooms in Kahramanmaraş and Malatya destroyed during the major earthquake. | Turkey |
| October 2019 | Organising and participating in a roundtable with healthcare professionals regarding the mental health of parents. | Turkey |
| 2019 | Construction of three mother-baby rooms in two different university hospitals in Istanbul. | Turkey |
We thank Ms Okay for her exceptional dedication to promoting the ESCNH's mission in Turkey. Her background as a psychologist and personal experience as a mother of preterm born babies enable her to offer invaluable empathy and support to parents in similar situations. Her remarkable dedication persists even in challenging situations, like in the aftermath of the earthquake in Turkey.
Please click on the icons below to select one of the standard topics: