Guest article by İlknur Okay, President of El Bebek Gül Bebek, Turkey
After the devastating earthquake took place in 11 cities in South Eastern Turkey on 6 February 2023, many buildings collapsed or were damaged, including the public hospitals. As the national Turkish parent organisation, El Bebek Gül Bebek, we did our best to support both NICUs and parents. As of now, life is slowly getting back to routine in those cities, but of course the damage is enormous, both physically and psychologically.
With the collaboration of a leading bedding company, Yatas, we repaired and completely renovated two rooms in Kahramanmaras and Malatya on 8-9 June 2023. These are two cities which were affected the most by the earthquake. The rooms were severely damaged and thus out of service, although the main structure of the hospitals was checked and declared safe and intact.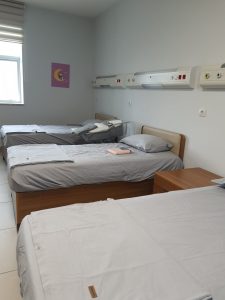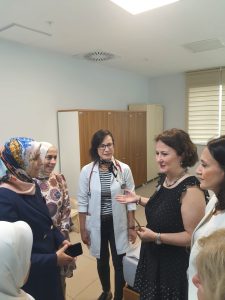 © İlknur Okay
Both rooms will serve as mother-baby bonding rooms right before discharge from the NICU. The room in Kahramanmaras will serve for those whose babies are still in the NICU and who cannot travel from home to hospital, enabling these parents to stay together with their baby at the hospital. The hospital managements, doctors, parents, and everyone involved were so happy and emotional, so we all burst into tears of loss and happiness. Renovating and then opening these rooms was a special moment for us.
Given the success of the project, we have agreed with our sponsor to repair and renovate another room in the city Adiyaman. This is the current situation in Adiyaman:
We, as El Bebek Gül Bebek, deeply believe in zero separation and putting all our efforts into enabling mothers to be with their babies under even the most difficult situations.