Ambassador Professor Agnes van den Hoogen
< Back to Ambassador Programme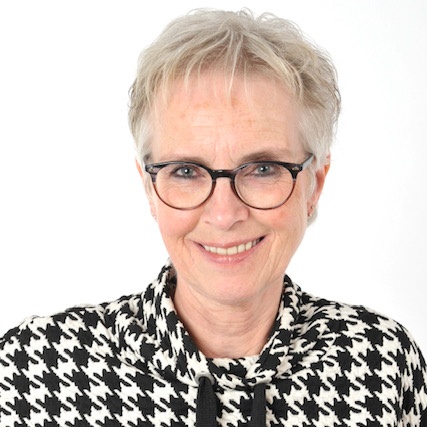 Agnes van den Hoogen is an A Professor & researcher at Wilhelmina Children's Hospital, a senior academic lecturer in Clinical Health Science at Utrecht University (UU), The Netherlands and distinguished Professor at Hunan Childrens Hospital in Changsha, Hunan province, China as well as affiliated with the School of Nursing and Midwifery, Faculty of Health, University of Plymouth, UK. Moreover, she graduated in Clinical Health Science (Cardiff University, Wales, UK) and holds a PhD from the medical faculty of Utrecht University, The Netherlands. Her research line is parent and family participation in all areas of clinical care, education, and research. As member of the Scientific Advisory Board of the EFCNI (European Foundation for the Care of Newborn Infants), she is also involved as Vice Chair for Standards of Care for Newborn Health in Europe regarding 'Education and Training for nurses and midwives'. Additionally, Professor van den Hoogen is member of the WHO working group for Maternal Health and Newborns and is involved in WHO development of Goal for child survival, to reduce Global Maternal, Neonatal, and Child Morbidity and Mortality. Professor van den Hoogen is chair of the section Nursing and Health care professionals of the European Society for Paediatric Research (ESPR), and as past president of the European Society for Paediatric and Neonatal Intensive Care (ESPNIC), she is still involved in many societies.
| Timeframe | Activity | Location |
| --- | --- | --- |
| Spring 2023 | Several meetings with Professor Luc Zimmermann and nurse specialist from St Antonius Hospital in Nieuwegein, the Netherlands. Ongoing support to incorporate the standards for NICU design in the rebuilding of the maternity ward, as well as translating the standards. | Nieuwegein, the Netherlands |
We thank A Professor van den Hoogen for her outstanding efforts to raise awareness for the ESCNH in the Netherlands. She paves the way for the implementation of the ESCNH through her substantial work in educating and teaching generations of nurses and midwives as well as her continued advocacy to improve maternal and newborn health worldwide.
Please click on the icons below to select one of the standard topics: