Ambassador Dr James Webbe
< Back to Ambassador Programme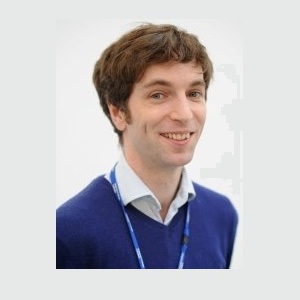 Dr James Webbe, PhD, is a neonatologist and Clinical Research Fellow at Imperial College London. His research has focussed on identifying the outcomes of neonatal care that matter most to former neonatal patients, parents and healthcare professionals. He led the COIN project to identify a core outcome set for neonatal research, and has contributed to national and international collaborations exploring neonatal research prioritisation and outcome reporting. His current research uses existing data to identify how clinically important neonatal outcomes can be optimised.
| Timeframe | Activity | Location |
| --- | --- | --- |
| Ongoing | Ongoing collaborative work with the British Association of Perinatal Medicine (BAPM) to promote the European Standards of Care for Newborn Health within the UK. | UK |
| September 2023 | "Using Quality Indicators": Presentation to The Congress of joint European Neonatal Societies 2023 (Rome, Italy) as part of a workshop entitled "How to improve the quality of care / safety on your unit". This included a discussion of the European Standards of Care for Newborn Health and in particular the standard relating to Quality Indicators. | Rome, Italy |
We thank Dr Webbe for his outstanding efforts to raise awareness for the ESCNH in the UK. His dedication to improving how data in neonatal research is collected and used highlights a central topic of the ESCNH and contributes to their dissemination and implementation.
Please click on the icons below to select one of the standard topics: